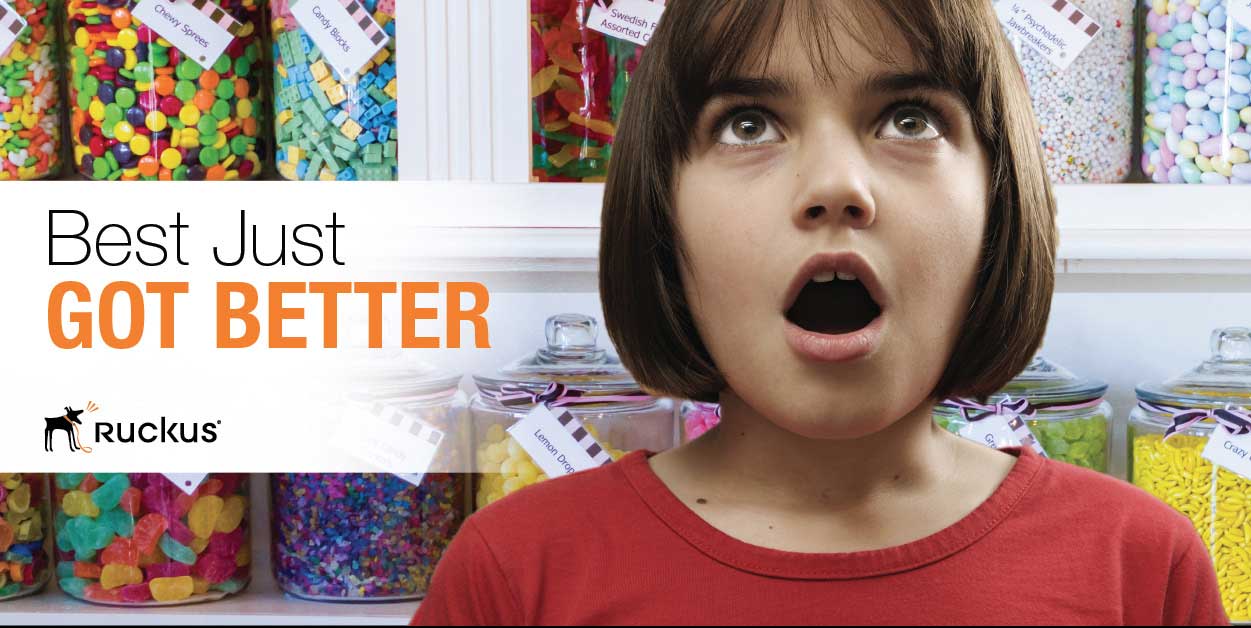 Ruckus Wireless Announces 802.11ac Trade Up Program Till December 30, 2015
Ready to make the move up to Simply Better Wireless? Until December 30, 2015, Ruckus Wireless has announced their 802.11ac trade up program. Simply choose a qualifying Ruckus Wireless access point, submit your order, and when you send your old access points back you can earn up to $100 per access point as a trade up rebate.
Choose the world's first 802.11ac Wave 2 access point, ZoneFlexTM R710, for peerless performance, or the exceptionally priced 802.11ac Wave 1 access points ZoneFlexTM R600 or R500 for the perfect balance of cost and performance.
Need a controller and got a controller? There is also a rebate program for Ruckus Wireless controllers up to $250. Choose between the SmartZoneTM 100 or ZoneDirectorTM 1200. The SmartZone 100 is ideal for any medium to large-scale enterprise requiring a high-performance, reliable, and scalable wireless LAN that can be easily deployed and managed. The Ruckus ZoneDirector 1200 is ideal for small businesses that require a robust and secure WLAN that can be easily deployed, centrally managed and automatically tuned.
Call you Kharma Consulting wifi expert today at 888-271-5999 x3 to find out all of the details as this is a limited time offer to give your guests the ultimate in managed wifi!