Details

Created: Thursday, 06 October 2016 10:26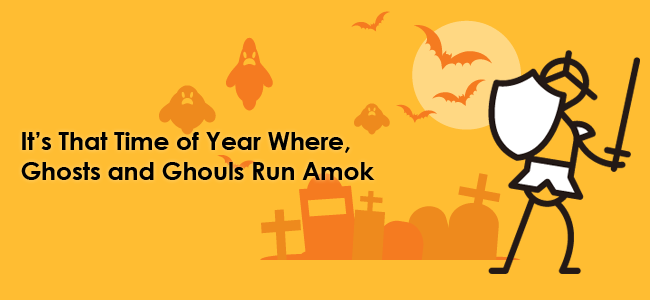 Here at Kharma Consulting, we've caught enough ghosts to know when rational explanations exists. Contact us to uncover the culprits behind cyber attacks that tear down hotels, bed & breakfasts and retail venues.

Malware
Diverse Forms, Veteran & New Users Susceptible
Threat Level : Scary Dream

Ransomware
Forces Users to Negotiate for their precious data, files and worst, unbacked memories like photos, videos and passwords.
Threat Level : Nightmare

Don't deny the existence of these crippling ghouls and ghosts any longer, and contact us to take back, conquer, and forever more protect ourselves from all Malware and Ransomware.