Ever notice how if one thing goes wrong for a guest, suddenly everything for the guest is subpar? Don't let your guest network be that trigger for a poor guest experience!
Wireless is no longer just another amenity at hotels, to go along with avocado facials and foo-foo drinks. It's become a prerequisite for doing business — period. Hotels aiming to increase Revenues Per Available Room (RevPAR) and maximize profitability are jumping on the wireless bandwagon, as:

Hotel staff can use mobile WiFi devices to securely access reservation and administration tools from anywhere on the property, ensuring high levels of service.
Wireless point of sale (PoS) systems can allow staff to take orders for foods and other amenities at poolside and around the property.
Wireless voice communications between hotel employees can help keep everything running smoothly.
Handheld devices can be used to check-in guests at valet.
Hotels can offer WiFi in guest rooms and common areas for free, or bundled in a communications package
Guests can use WiFi for their high definition audio and video devices, such as iPods or Slingboxes
With over 12 years of experience operating hotel wifi in hundreds of venues, Kharma Consulting knows what works and what doesn't. Our proactively monitored networks let us get to work on a resolution when problems occur before the first guest complaint. Utilizing the best enterprise grade equipment and cloud monitoring, we keep guests connected and happy with networks that exceed brand standards and work within your property and budget.
A free wifi connection is the most important amenity for hotel-goers, followed by free breakfast. Browsing the internet over a plate of waffles is a guest's real idea of luxury.
Our Managed Hotel Wifi Systems Include...
Fully engineered and installed wifi system from Kharma Consulting, a leader in hospitality wifi.
Branded splash pages for brand compliance.
24/7 US Based Guest Technical Support.
Round the clock monitoring of your system for continuous uptime.
Redirect page to promote your services to your guests upon login.
Users are firewalled for security and PCI compliance.
Per user bandwidth limits to control abusers and optimize available bandwidth.
Free software upgrades and maintenance keeps your system current.
Little Rock, AR based provider - We're here when you need us.
A few testimonials about our Hotel Wifi Networks...
"I have recently used Kharma Consulting in one of our Full Service Hotels. They have been the most pleasant and positive attitude, they can make nearly any difficult problem seem fun and interesting. Like most hotels, WiFi is the number one guest complaint whether its in the Room or Lobby. Kharma Consulting, knows how to minimize and completely resolve WiFi issues, Go in-depth of fixing every little detail while keeping operational cost to the minimum." - Umair Tufail
"Kharma Consulting was great to work with and offered a great product of a good price. They were professional and timely. My guest service scored went up from a 3.4 to an 8.5 and has stayed there. I will use them in every hotel I am involved." - Jim Huffman
Contact us today at 888-271-5999 for your free assessment of your lodging facility.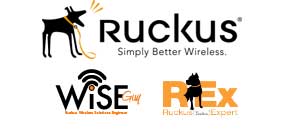 Downloadable Flyers
Managed Guest Networks for Hotels