Hotel Guest Room TV Solutions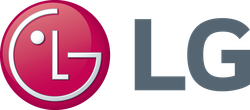 Kharma Consulting provides hospitality solutions by LG delivering premium in-room entertainment designed to heighten the guest experience. Built on LG's strong reputation for display innovation, leading technology platforms such as Pro:Idiom® and the new Pro:Centric™ platform enable simple to install, manage, and use guest-centric solutions.
With our expertise in research and development for the hospitality industry, LG prides itself in providing access to some of the most advanced and flexible products and technologies.
Pro:Centric ready televisions lead the way by enabling guest room television interactivity such as electronic program guides, games, and internet feeds.
Pro:Idiom digital rights management system ensures rapid and broad deployment of high-definition television (HDTV) and other high-value digital content to the hotel industry.
HDTVs with built-in MPEG-2 and MPEG-4 H.264 decoding enhances performance and simplicity for properties delivering satellite HD programming.
Auto-Sensing Remote Jack Packs connect devices such as a laptop or an mp3 player to an RJP compatible television.
Free-To-Guest (FTG) Management Appliance and FTG cards deliver FTG content, virtual channel mapping, and other adjustments, and are managed from a centralized location which offers the hotel a reduction in frequent room visits.
Satellite channel cards and Cable channel cards fit into a rack system enclosure (HCS6100R) and provide Pro:Idiom encryption and stream formatting.
LG is also committed to creating energy saving hospitality offerings that consume less power to reduce energy costs per room. EcoSmart™ technologies provide several means to cut down on energy costs. By lowering the backlight settings, either automatically or manually, a reduction in power consumption is achieved resulting in energy savings and lower operating costs.