Is Your Guest Wifi Not Up To Your Inns Standards?
We designed a guest wifi service just for the Bed & Breakfast Innkeeper. Don't try to get equipment that was designed for home use and try to make it work in your Inn. Get the guest wifi service that was designed from the ground up with your Bed & Breakfast in mind.
Fully Managed Wifi System

Once activated, we monitor and control activity on your wifi network for you so you don't have to.

Plug & Play Installation

Simply plug into your ISP modem and a power outlet and we take over from there - SIMPLE!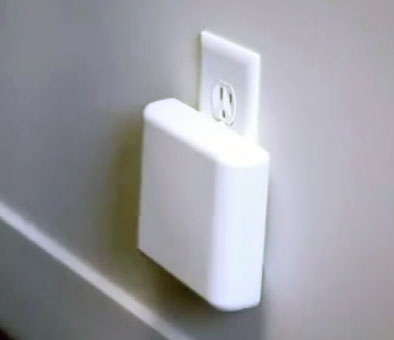 Our Bed & Breakfast Wifi Systems Include...
Fully engineered system shipped to you - just plug and play.
Sold as a managed service. If a device fails, we ship you a new one for free for up to three years.
Uses wireless meshing so no need to run cables in your Inn. Access points mount to an outlet and resemble a CO2 detecter (most properties).
Branded splash pages with terms of service to enhance your brand.
Redirect page - You get to pick which webpage they see first (like your webpage, Facebook, Twitter or Newsletter page).
Round the clock monitoring to ensure continuous uptime.
Users are fire-walled for security and PCI compliance.
Per user bandwidth limits to control abusers and optimize available bandwidth.
Free software upgrades and maintenance keeps your system current.
30 day money back guarantee - If it doesn't work for you, you shouldn't have to pay for it!
Testimonials
"We have had Kharma's wifi service at Lookout Point Lakeside Inn for more than 18 months now. With their commercial grade equipment we have been able to offer strong, consistent wifi service throughout the building and even into the gardens. We have had no problems with their equipment from the start, which has given me one less thing to worry about. Our guests are happy, and we are happy. All of this for an affordable monthly fee. I heartily recommend Kharma Consulting to any bed & breakfast owner/innkeeper who is looking for a dependable, trouble-free wifi service solution."

Ray Rosset, Lookout Point Lakeside Inn, Hot Springs, AR
"I have not had ONE guest have a problem connecting since we put your system in. NOT ONE! They just literally don't need me anymore. I am so glad you sent me that flyer earlier this year and that I responded to it. Feel free to use me as a reference."

Canyon Villa Bed and Breakfast Inn of Sedona
We are vendor members of these fine organizations